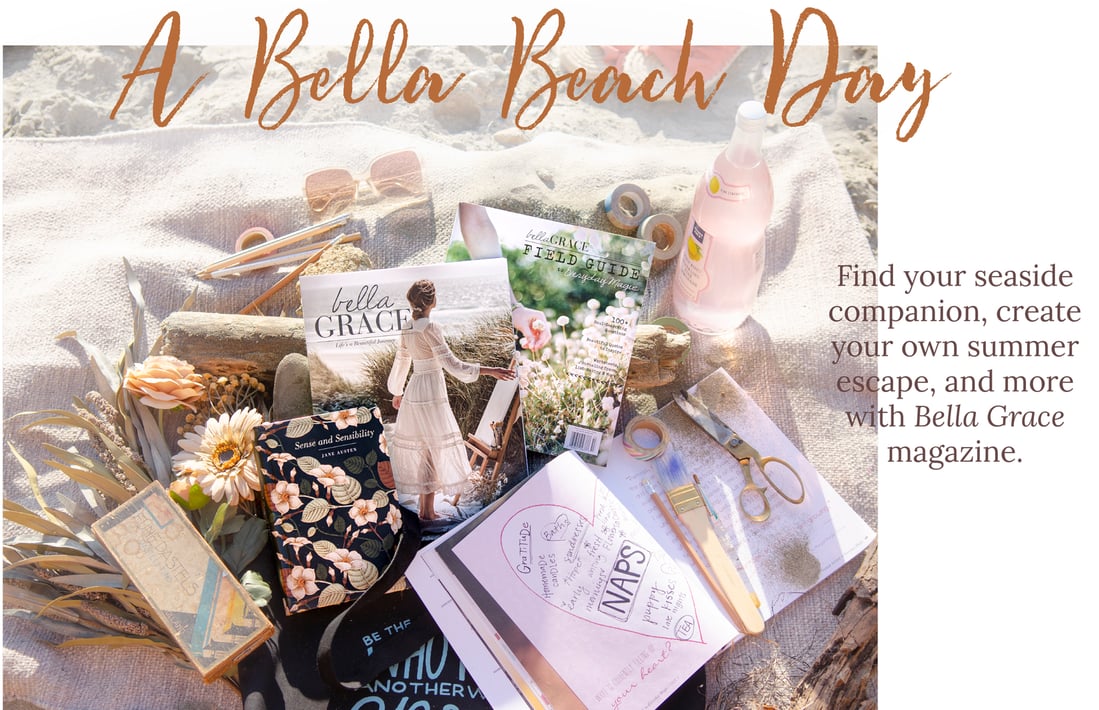 Just because you'll be spending a lot of time outside this summer doesn't mean you have to leave inspiration at home. Bella Grace and Field Guide to
Everyday Magic can travel with you wherever you go and provide a wealth of enjoyment whether you're at the beach, lounging by a pool, or even in your own backyard.
Each issue, along with your favorite journaling pen and a copy of a beloved Jane Austen classic, can be stashed in a fun tote bag so you're always ready to
read, respond to one of the soul-stirring prompts, and boost your mood no matter where you are.